MedCare Therapy Center is a privately owned outpatient physical therapy clinic located just off the exit in Cross Lanes, WV. We pride ourselves in providing skilled, individualized therapy services in a relaxed atmosphere.
It is our mission to provide superior physical therapy services in a personalized, cost-efficient, and friendly manner to expedite our patients return to optimal function.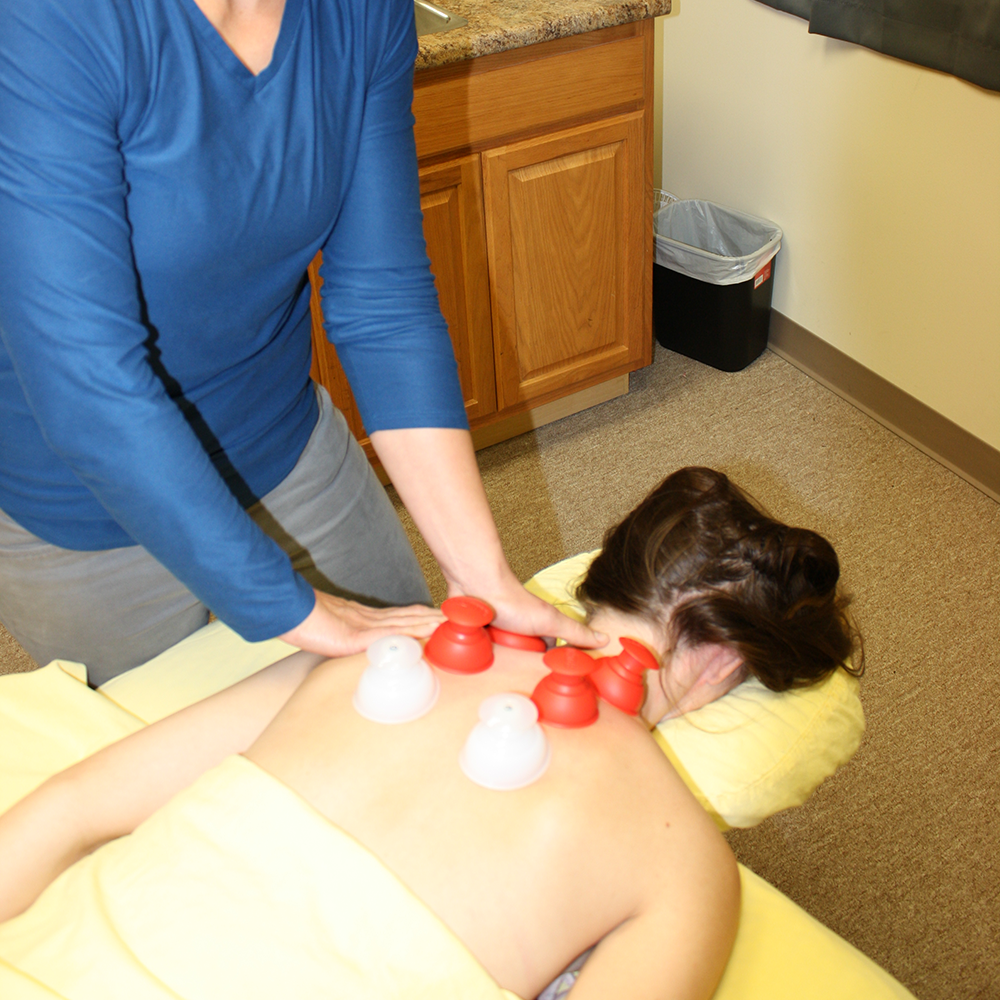 Cupping
Cupping therapy is an ancient form of alternative medicine in which a therapist puts special cups on your skin for a few minutes to create suction. People get it for many purposes, including to help with pain, inflammation, blood flow, relaxation and well-being, and as a type of deep-tissue massage.
RockTape
RockTape activates muscles. Often times patients come into the office with a non-traumatic injury such as knee pain or hip pain and for no reason. Most likely this is because the muscle is not activated, which means it's not initiating motion so other muscles have to create that motion. Applying RockTape in a certain place over a certain muscle will activate those muscles. Therefore, it's going to reduce your potential to injury and also increase your sports performance.
Dry Needle
Dry needling is a technique MedCare use's for the treatment of pain and movement impairments. The technique uses a "dry" needle, one without medication or injection, inserted through the skin into areas of the muscle.
Services
Our therapists specialize in the treatment of orthopedic conditions including: joint pain, muscle pain, tendonitis, balance disorders, joint replacements, back/neck pain, bulging disc, frozen shoulder, muscle/joint strains and sprains, sports injuries, work-related injuries, and gait/balance disorders.
Along with physical therapy, MedCare offers massage therapy by our licensed massage therapist. Specializing in Swedish, Deep Tissue, Neuromuscular, and Sports Massages, our massage therapist can play a vital role in the rehabilitation process or in the prevention of injury. MedCare offers 30 and 60-minute client massages. Call today to set up an appointment or to get a gift certificate for that special someone.
I love this place!! They truly care. They aren't doing a job, it shows they are doing what they love! The best customer service!!
Donna Carter
04/02/2015
Very professional, very friendly staff. Would and do recommend Medcare for any PT needs. Thanks
06/21/2015
2 times coming to medcare for therapy for different issues, they are wonderful & the best.
06/21/2015
I would like to thank everyone there that helped make my shoulders better. All of you girls are guy
12/31/2014
MedCare Therapy is great! The staff's positive attitude is contagious and their knowledge rocks
12/31/2014
MedCare is the best. I have received the very best of care. They are all great.
12/31/2014
Contact us To Schedule an Appointment
Please provide your full name, email and phone when contacting us so we can get back to you.